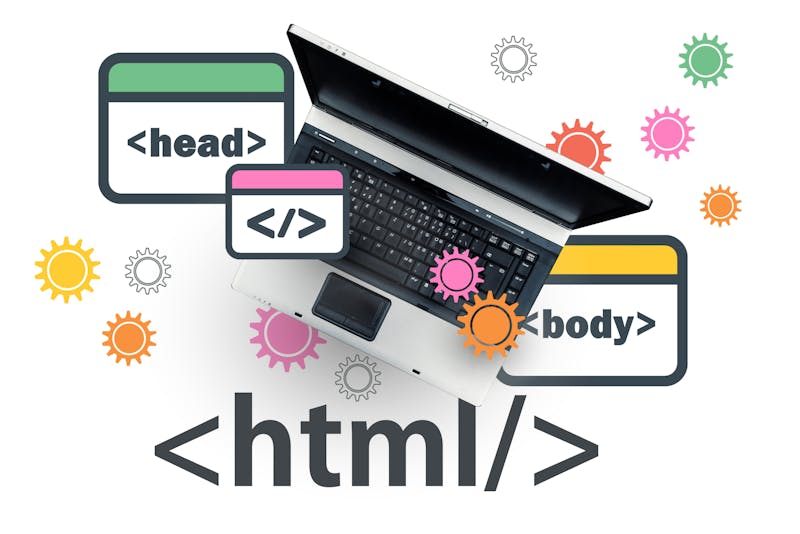 HTML code consists of tags, which are pieces of code surrounded by angle brackets (< and >). There are two different types of HTML tags: single tags and double tags. Double tags consist of an open tag and a close tag that surround the thing being affected by them, while single tags only require one little piece of code. Common tags include:
The paragraph tag
The anchor or link tag
The bold tag
The italic tag
Heading tags
The code for a paragraph tag is "p" within angle brackets (without the quotation marks). It's a double tag: At the beginning of each paragraph of text, you put < p >, and at the end, you put < /p > (without the extra spaces).
The link tag, also known as the anchor tag, uses "a." The most common way to use this tag is to link to another page or website. To do that, you type < a href="URL" >, put the text you want to be clickable here, and then close the link with < /a >. (Replace "URL" with the URL of the page you're linking to, but keep the quotation marks: They're part of the code.)
Want to boldface a word? You can do that by surrounding the word with < strong > and < /strong >. Making something italic is easy, too: Do the same thing, but instead of "strong," use "em" (short for "emphasis").
Heading tags are used to format the title of your page and any headings you use beneath it. The sizes of headings get smaller as the numbers get bigger: The title of the page would use "H1" tags, while the subheadings would use "H2." If one of your sections under an H2 heading has its own subheadings, those would be formatted as H3 headings, and so on. Headings are also double tags, like so:
< h1 > Heading Text Here < /h1 >