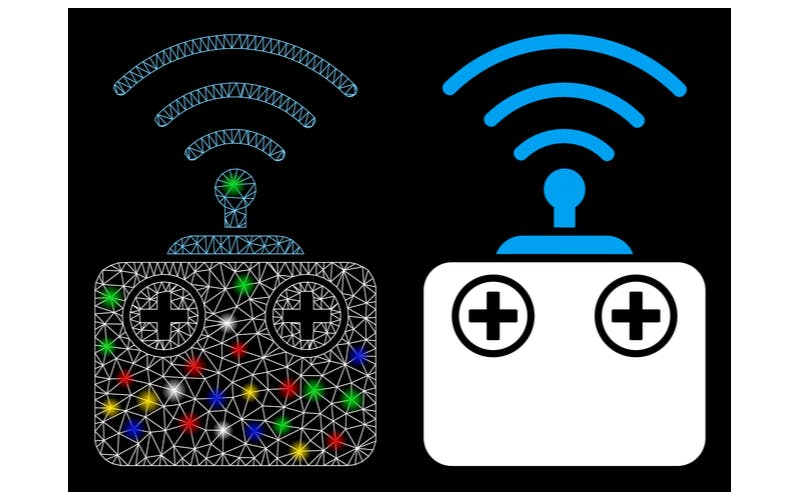 In the days of purely wired connections, range issues could be solved by simply installing a longer cable. It was expensive, but entire office buildings could be wired up and everyone could connect with no problem. This is not true of Wi-Fi devices. A router has a limited range. Near the ends of that range, the signal weakens and the connection slows. Outside of that range, obviously, there is no connection at all. If you have a large home, you can purchase range extenders that will help boost the signal of your router. These are less than ideal, however, because they too can degrade the signal and slow your connection.
Mesh networks were designed to solve this problem. A mesh network consists of multiple special routers. One of these routers connects via ethernet cable to your modem as usual. The rest of the routers get their internet connection from that base router. Because each node in this setup is a full router, it can increase the range of the signal without affecting the speeds. The routers contain special functionality that allows devices to seamlessly connect to the network as a whole instead of having to worry about which router it should connect to or constantly switch between routers.
This ability to seamlessly keep you connected to the most appropriate router also means that if a problem develops in one router, the other can pick up the slack and avoid disruption to your internet connection. This, of course, is not the case if the base router that is providing the signal to the others goes down.
Do They Work with Combo Devices?
If you have a modem/router combo then you may be wondering if you can use a mesh network with it. Unless your device happens to be a mesh router with a modem in it, then you will not be able to use the router portion of it to drive a mesh network. This does not mean that you cannot use a mesh network with your combo device, however. Just like third-party routers, you should be able to connect your modem to the mesh network's base router via an ethernet cable and simply bypass the router in your modem entirely.