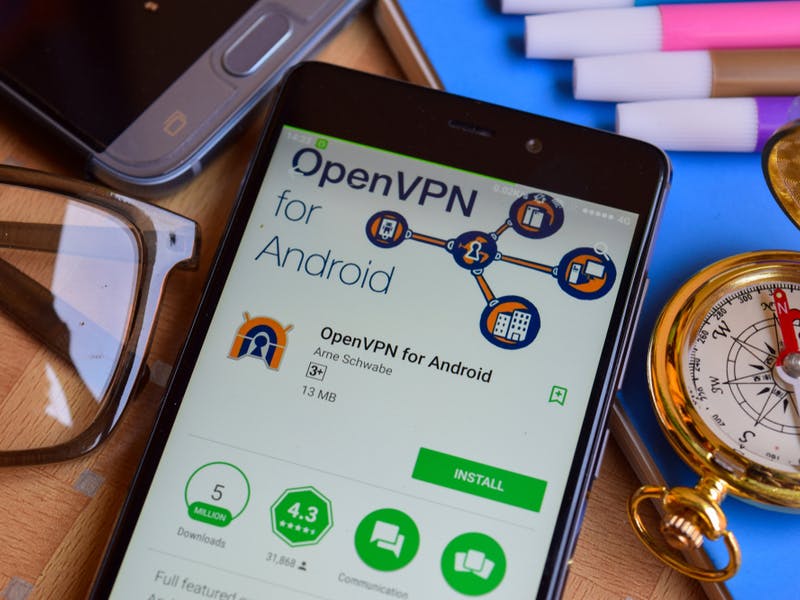 Being free and open-source software has made OpenVPN one of the most used VPN protocols in the world. Its open-source nature means that anyone with programming experience can take a look at the source code and confirm for themselves that nothing malicious is going on. It also means that security vulnerabilities are discovered and patched quickly, resulting in OpenVPN being one of the most secure VPN protocols in common use.
Most computers don't come with OpenVPN installed, so users need to download and install it themselves. This is a simple process and there are OpenVPN clients available for all major operating systems across both the desktop and mobile spaces. This gives a great advantage to people paying for a VPN service that uses the OpenVPN protocol because the service will work with whatever machines the user has without relying on the VPN company to provide support for every operating system.
The protocol uses the OpenSSL library for encryption. This brings with it two major advantages. First, the protocol works fine with existing web browsers so that your VPN usage can be as seemly as possible. Second, Open SSL supports a wide variety of encryption options, including some of the most powerful encryption algorithms available today, such as the military-grade AES-256 algorithm.
Because traffic has to travel to the VPN and back as well as to the internet and back, VPN services can be slow. OpenVPN is one of the fastest protocols available. TCP is the most commonly used packet transfer protocol on the internet but requires a lot of error checking that can slow it down relative to the other common protocol, UDP. OpenVPN allows you to choose either of these two protocols to handle the sending of its packets. UDP will provide greater speed, but if packet loss becomes a problem, TCP will provide more reliability. TCP can also be made to look like regular internet traffic, making the VPN harder for your ISP to block.