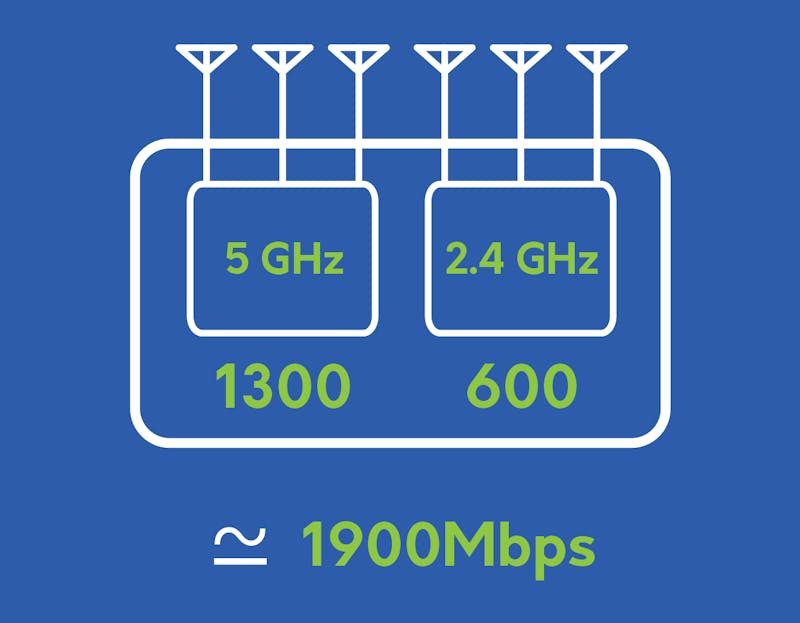 WiFi that we know works on a standards made by IEEE called 802.11, and they come up with different standards every few years having improved features. To give you an analogy, 802.11a, 802.11b, 802.11g... are like the 2G, 3G, 4G of the cellular world. Each standard improving on the capabilities and the performance. Just as you may have noticed, these standards are not really easy to grasp like the 2G, 3Gs.  To address this issue Wifi alliance recently proposed a new and simpler generation naming for WiFi, so in the future you may see terms like wifi 5, Wifi 6 instead of the 802.11n, 802.11ac on the products.
Wi-Fi 6 - devices that support 802.11ax technology
Wi-Fi 5 to identify devices that support 802.11ac technology
Wi-Fi 4 to identify devices that support 802.11n technology
If you're buying now, most probably the device is using 802.11n for the 2.4GHz radio and 802.11ac wave 2 for the 5GHz radio. Although there is a newer standard 802.11ax available, it is still in early stages and not enough devices have 11ax wifi to be useful for now.
One standard that stands apart from the other standards is 802.11ad which operates in 60GHz providing high bandwidths but very short range. Unless you're looking for high bandwidth wireless connection within the room, 802.11ad router is not for you ( Don't forget that your laptop/mobile should also have 802.11ad chipset)